METABOLIC DISEASES EXPERTS
Physiogenex is directed by highly skilled metabolic disease experts with a high level of experience in the field of drug discovery and preclinical development. The Management team is supported by dedicated collaborators working towards innovation, client satisfaction and quality compliance.
Thierry Sulpice, Ph.D
CEO, CSO, Founder, Member of the Scientific Advisory Board.
From 1995 to 2003, Thierry was Research Scientist then head of the Cardiovascular and Metabolic Diseases Unit, working on new cardiometabolic targets at Sanofi-Aventis. He founded Physiogenex in 2003 and is now CEO/CSO of the company.
During his 9-year tenure at Sanofi-Aventis, Thierry was in charge of drug discovery optimization and preclinical development for projects targeting the cardiometabolic syndrome. He was particularly involved in the cannabinoid FCB1 receptor program. He managed many in vivo studies which aimed to determine the potential efficacy of new drug targets. He developed several in vivo technologies and new models which directly reproduced metabolic disorders and heart diseases.
His expertise also covers the physiopathology and pharmacology of type 2 diabetes, dyslipidaemia, vascular/heart diseases, liver and kidneys disorders. Thierry holds a PhD in Physiology and Pharmacology from the University of Grenoble, France. Since 1990 he has been actively engaged in basic research on cardiovascular physiopathology and spent one year working on the physiopathology of the diabetic heart at Orsay University, France.
In addition, he is the founder and CEO/CSO of Cardiomedex, a preclinical CRO dedicated to cardiovascular disorders, onco-cardiology and neurocardiology.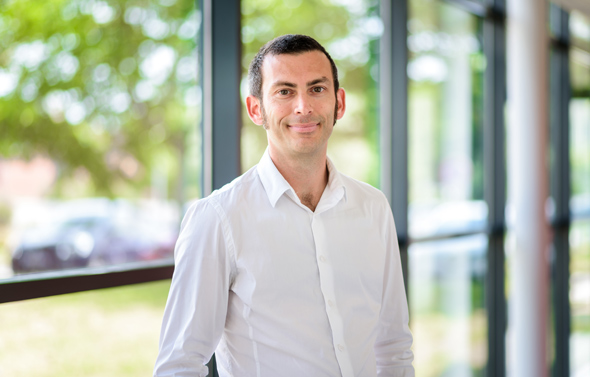 François Briand, Ph.D
Director of Research and Business Development, Member of the Scientific Advisory Board.
François has served as an expert in metabolic diseases since 2007. He has worked extensively on the development of novel in vivo assays and animal models of obesity/type 2 diabetes and related co-morbidities, all presented in international meetings and published in numerous scientific journals.
In 2016, François received the ASBMB Journal of Lipid Research Junior Investigator Award, as well as the Berman-Zech Award in 2018, for his research work on preclinical evaluation of drugs targeting type 2 diabetes, dyslipidaemia, diabetic nephropathy and NASH.
In 2006, he worked in the laboratory of Pr. Daniel J. Rader in Philadelphia, USA. In collaboration with pharmaceutical companies, his work focused on novel drugs affecting lipoprotein metabolism and reverse cholesterol transport in various mouse models.
François earned his Ph.D. in Nutrition and Metabolism from the University of Nantes, France. It dealt with the development of a canine model of obesity and insulin resistance, for evaluating drugs targeting type 2 diabetes and diabetic dyslipidaemia.
CHAIRMAN OF THE SCIENTIFIC ADVISORY BOARD
Pr. Remy Burcelin, Ph.D.
Chairman of the Scientific Advisory Board and Founder
Pr. Burcelin is a Research Director at the French National Medical Research Institute (INSERM, Inserm/UPS I2MC 1048), since 2008. Pr. Burcelin is an internationally renowned specialist on molecular bases of glycaemic control, notably insulin resistance and the role of the intestine (microbiota & glucoincretins (GLP-1 and GIP) on the gut brain axis, thereby studying metabolic and cardiovascular diseases). He founded the EASD Incretin Study Group of which he is the Chairman. Pr Burcelin has published more than 120 peer reviewed publications in international journals and has founded and contributed to 7 biotech companies.
From 2001 to 2007, he headed a research team at the National Centre for Scientific Research (CNRS). From 1995 to 2000, he was Assistant Professor at the Institute of Pharmacology and Toxicology in a research laboratory headed by Pr. B. Thorens in Lausanne, Switzerland. Pr. Burcelin gained his PhD in molecular endocrinology in 1992 and completed his studies at the Jacques Monod Institute (Paris, France) and the Albert Einstein College of Medicine (Pr. M.J. Charron, New York, USA) until 1995.
Pr. Burcelin is a reviewer for major journals in biological science, notably diabetes, obesity, cardiovascular diseases, microbiology, and an advisor to many international pharmaceutical, agro-food and biotechnology companies. He is also a member of several international societies, such as the French Society for Diabetes (SFD), the European Foundation for the Study of Diabetes (EFSD) and the American Diabetes Association (ADA).
CONTACT US FOR MORE INFORMATION