Physiogenex works closely with private and public scientific teams to provide our partners with innovative solutions, high quality services and scientific excellence.
We lead the Cardiometabolic hub, a unique network of preclinical contract research organization with specific expertises in cardiometabolic diseases :
Betagenex is a preclinical Contract Research Organization (CRO) providing scientific expertise in metabolic diseases and drug discovery services to the pharmaceutical and biotech industries. They provide in-depth scientific expertise in diabetes, obesity, pancreatic ß-cell function and offer a complete array of preclinical services for compound testing and target validation using state-of-the-art approaches and experimental models.
Cardiomedex is a niche contract research organization (CRO) dedicated to cardiovascular diseases. They are based on a new concept : generation of preclinical and early clinical proof-of-concept evidence to optimize drug development. Cardiomedex brings an innovative vision to research by combining key clinical pharmacology skills with scientific expertise in cardiovascular diseases, onco-and neurocardiology (autonomic dysfunction, …).

Based on its pioneering research on the role of tissue microbiota in the initiation of the inflammatory cascade leading to metabolic disorders, Vaiomer's vocation is to contribute to the discovery of innovative biomarkers, therapeutic targets and products for the early prognosis, prevention and treatment of cardiometabolic diseases.
Vaiomer has developed a unique platform to sequence, analyze and quantify gut, oral, blood and tissue microbiota to further validate nutritional and therapeutic strategies on microbiota dysbiosis-related diseases
GAIA Nuclear Imaging platform
GAIA platform has extensive expertise in the field of radiostaining and biological evaluation of radiotracers. The team has co-developed a wide range of techniques and procedures for radioactive tracers aimed at both preclinical and clinical nuclear imaging.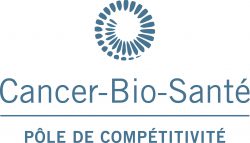 Cancer-Bio-Santé cluster
is a French industrial cluster fully dedicated to the fight against Cancer, throughout a broad continuum approach involving prevention, diagnostics, therapeutics and patient monitoring. CBS supports companies from the Midi Pyrénées and Limousin regions, which develop innovative products in the fields of food & Health, Diagnostics, Biomarkers, Nanotechnologies, Medical Devices, Immunotherapy, Therapeutics, Biotechnologies and Telemedicine.
The mission of the Cancer-Bio-Santé cluster is to support companies to develop innovative products by synergizing public and private research and clinical research actors.